"I want to get hold of my business processes"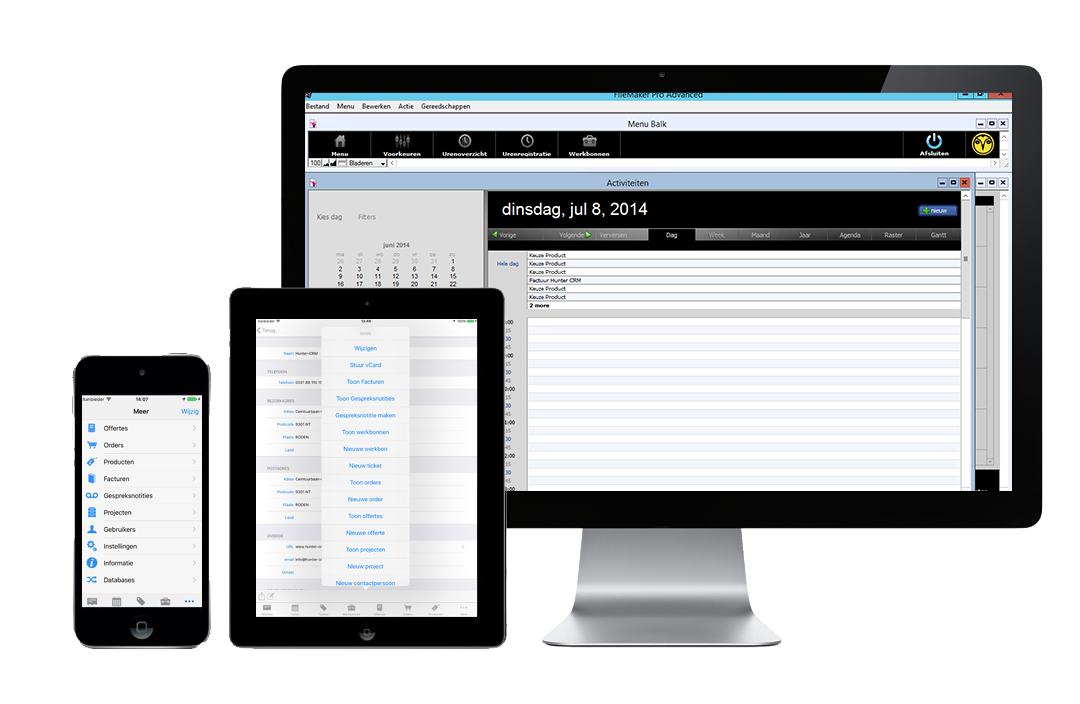 Get more revenue from your current customers?
Automate business processes?
Automated workflow?
Hunter-CRM makes it easy!
Others offer a standard CRM package, we offer fully customizable CRM software.
I open my laptop in the morning and the first thing I do is start up the Hunter database.
I have been using the Hunter CRM package for over 10 years now. In the beginning, I used the CRM software to store the data from my customer relationships.
Soon I used Hunter-CRM for billing, product data and link between product and company, history of visit reports, etc. The possibilities are endless!
Read more…
Centino Schreuder
CRM on your smartphone?
The Hunter Engineer app is specially developed for your employees who are mostly on the road.
All the necessary info close by.
♦ Digital signature on work tickets or other documents.
♦ Send signed tickets as PDF attachment by email.
♦ Add time and materials to a work ticket.
♦ Add work tickets or tasks to calendar.
♦ Call or email a customer from the app.
♦ Sensitive customer information PIN protected.
♦ Only show relevant information to the service employee.
♦ Quickly switch between the databases/files you have access to.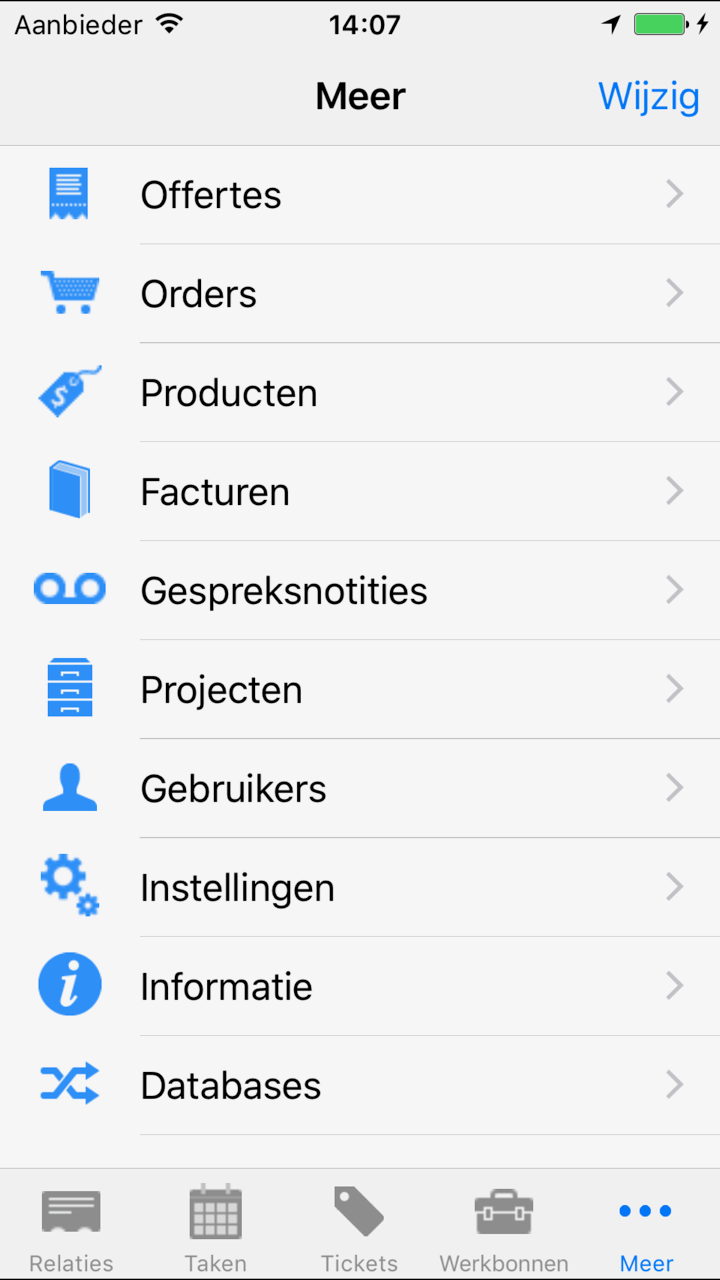 CLOUD SUPPORT
Contact the helpdesk:


+31 88 110 1000

Report the problem to the helpdesk
Open the Cloud Support page
He asks you to type in a code in the right pane of this page
Download the program
Click and open the downloaded file
U bent verbonden met de sessie
The helpdesk employee takes over your desktop session and will fix the problem
HOSTED EXCHANGE
The ideal solution for your business mail!


Interested in a crm app?
Nowadays, an app is almost indispensable because everyone uses a smartphone.
With our app you have the opportunity to register hours, project management and more.
Webshop
The customer is 'everywhere'. On a tablet, on a smartphone and in the shopping street.
Consumers search and compare online and offline.
When you start a webshop as a retailer, you attract a lot of customers because you will have the possibility to rank higher in google.
You can gather additional information about the buying behavior of the customer like popular searches. This information can be used to optimize the webshop and service to your customers.
Hunter-CRM has the knowledge and tools in place!
Our start-up is fast and affordable so you can be online in the shortest possible time.
Our standard package offers hosting, maintenance and telephone support. You do not need any technical knowledge yourself.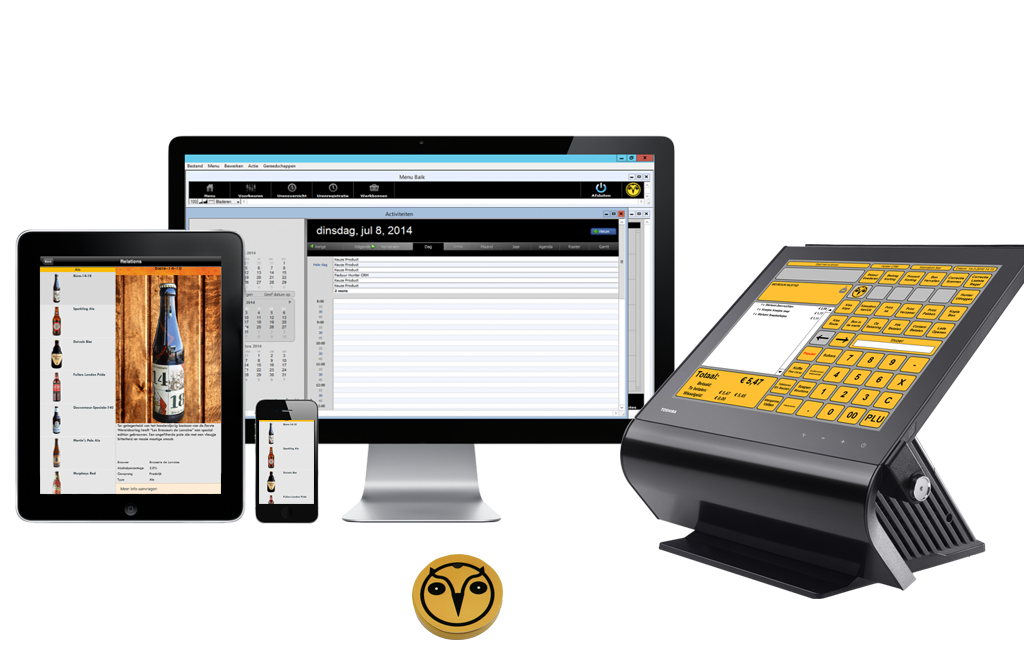 Hunter-Cloud
What is cloudcomputing
Where is my data stored
Are my files really safe if I store them in the cloud
Contact us today!
088 110 1000